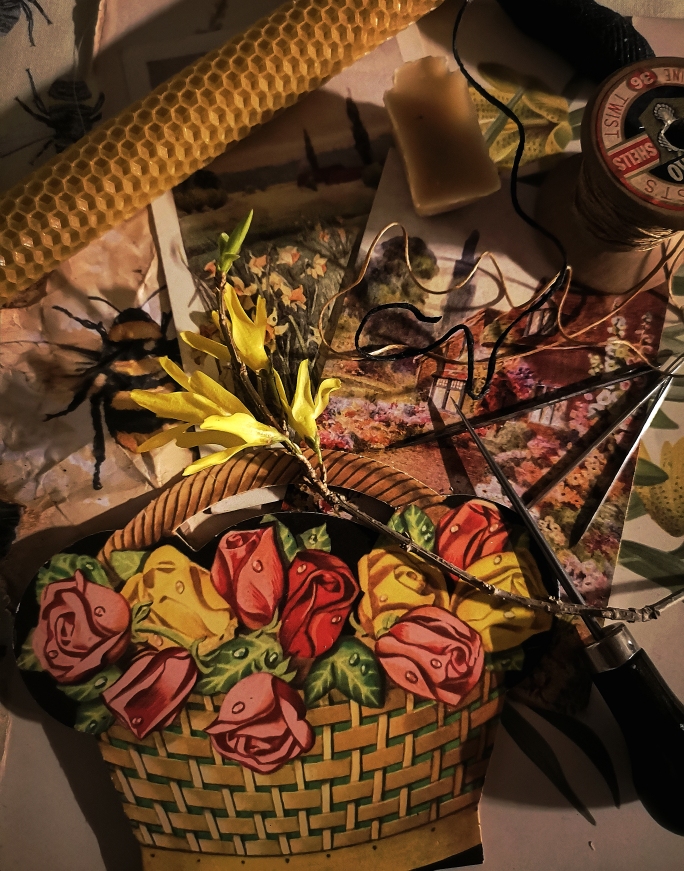 After receiving an email invitation from our friends at the identity store who will be attending the British Falconry & Raptor Show, as part of The Kelmarsh Country Show on the 9th-10th April 2023, it led us into conversations about leather good used for all sorts of animals and wildlife such as items used in falconry, farming and conservation. We then came across the most heart warming article ......
Unbee-lievable but true. Created by Flying Flowers, bees visiting the Honeysuckle Bee-tirement home can look forward to getting some rest and rejuvenation with facilities like recreational areas that are surrounded with pollen-filled flowers, a sugar water foundation and even mini-armchairs. Yes, really!
With bee numbers decreasing worldwide, we're sure this will be a great inspiration for others to create their own bee-havens. We would like to think the bees making our beeswax we use here in the workshop supplied by Pennine Provisions enjoy these facilities too.
This week in the workshop the days have been long and as always amazingly varied. We ran a tote bag workshop locally with Jo at Creative with Nature in Todmorden. We had the loveliest two ladies who are work colleagues and travel buddies in town for the Hebden Bridge film festival and also booked a Travellers Bag workshop. A special request for a fashion Harness on Thursday, I have to say the lady who made this wore is so well and looked amazing in it. We are currently wrestling with another Foot Ottoman, which refuses to conform back into its original shape at the moment but we shall lovingly force it into submission, with the help of some fantastic recycled coffee sacks ...watch this space !
We say goodbye to March on Friday and Spring into April and
The next full moon known as the Pink Full Moon, named after the phlox flower which is pink
It is also known as the Sprouting Grass Moon, the Egg Moon and among coastal tribes, the Fish Moon as it is when shad would swim upstream to spawn 
 . You can visit us at Craft House in Bingley on the 16th for our popular Phone Holders workshop, Frill and Flounce in Wyke have some evening workshops running with us.
#leather #leathercraft #ukhandmade #handmadeleather #leathergift #artisanwork #makedoandmend #communityworkshop #repairandrecycle #repaircafe #honeysucklebee-tirementhome #savethebees #friendsoftheearth